IELTS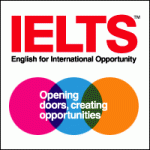 PTE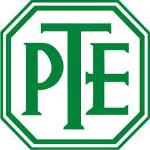 TOEFL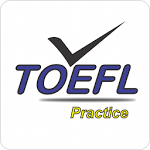 The International English Language Testing System or IELTS is an international standardised test of English language proficiency for non-native English language speakers. It is jointly managed by the British Council, IDP: IELTS Australia and Cambridge English Language Assessment and was established in 1989. IELTS is one of the major English-language tests in the world, others being the TOEFL.
IELTS is accepted by most Australian, British, Canadian and New Zealand academic institutions, by over 3,000 academic institutions in the United States, and by various professional organisations across the world.
Pearson Language Tests is a unit of the Pearson PLC group, dedicated to assessing and validating the English language usage of non-native English speakers. The tests include PTE Academic, PTE General (formerly London Tests of English), and PTE Young Learners (formerly London Tests of English for Children).
In 2009, Pearson Language Tests launched the Pearson Test of English Academic (PTE Academic) which is endorsed by Graduate Management Admission Council (GMAC), the organisation responsible for the GMAT (Graduate Management Admission Test).The test score has been aligned to the levels defined in the Common European Framework of Reference for Languages.
Test of English as a Foreign Language (TOEFL) is a standardized test to measure the English language ability of non-native speakers wishing to enroll in English-speaking universities. The test is accepted by many English-speaking academic and professional institutions. TOEFL is one of the two major English-language tests in the world, the other being the IELTS.
TOEFL is a trademark of the Educational Testing Service (ETS), a private non-profit organization, which designs and administers the tests. ETS issues official score reports, sent independently to institutions, for two years following the test.
Personality Development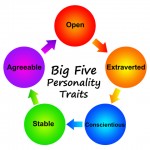 Spoken English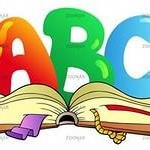 Interview Preparation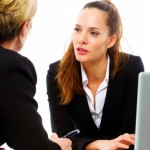 Personality development is the relatively enduring pattern of thoughts, feelings, and behaviour that distinguish individuals from one another. The dominant view in the field of personality psychology today holds that personality emerges early and continues to change in meaningful ways throughout the lifespan. Evidence from large-scale, long-term studies has supported this perspective.
Adult personality traits are believed to have a basis in infant temperament, meaning that individual differences in disposition and behaviour appear early in life, possibly even before language or conscious self-representation develop.The Five Factor Model of personality has been found to map onto dimensions of childhood temperament, suggesting that individual differences in levels of the "big five" personality traits are present from young ages.
Learning English is what people do when they want to learn how to speak and understand the English language. People learning English often learn to read and write English at the same time.
A lot of people learn English at school, where English is a common subject. Many people also want to spend their own personal time to learn English. Some of these people may not know any English, where others will have learned some English in school, and will want to advance their knowledge of it.
There are two ways to learn English outside of school:
Institutional learning
Individual learning
An interview is a conversation where questions are asked and answers are given. In common parlance, the word "interview" refers to a one-on-one conversation with one person acting in the role of the interviewer and the other in the role of the interviewee. The interviewer asks questions, the interviewee responds, with participants taking turns talking.
Interviews usually involve a transfer of information from interviewee to interviewer, which is usually the primary purpose of the interview, although information transfers can happen in both directions simultaneously. One can contrast an interview which involves bi-directional communication with a one-way flow of information, such as a speech or oration.